F698
Product name : F698
Product No. : Bearing F698 8x19x6x22mm
Details:
Our bearings are suitable for:
Small appliances (small generators, small motors, electric fans, power tools, vacuum cleaners, conveyor, etc.),
Office equipment (quantitative packaging machine, drilling machine, conveyor, variable, washing machine, )
Packaging machines, conveyor equipment, optical instruments and so on.

F698-2RS, F698 2RS, F698 RS, F698RS, F698-ZZ, F698 ZZ, F698 Z, F698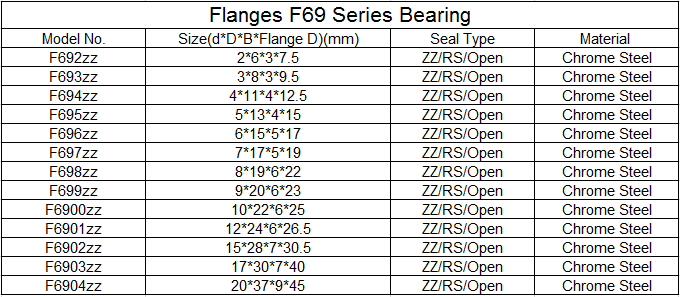 Application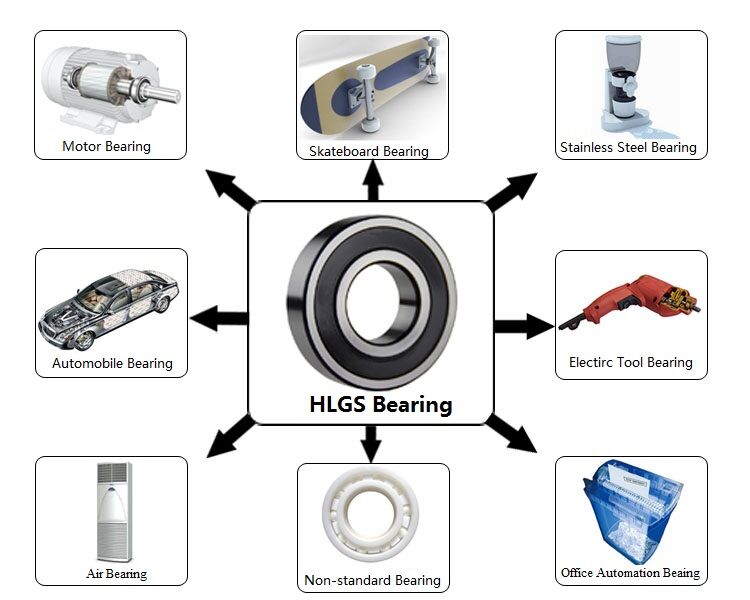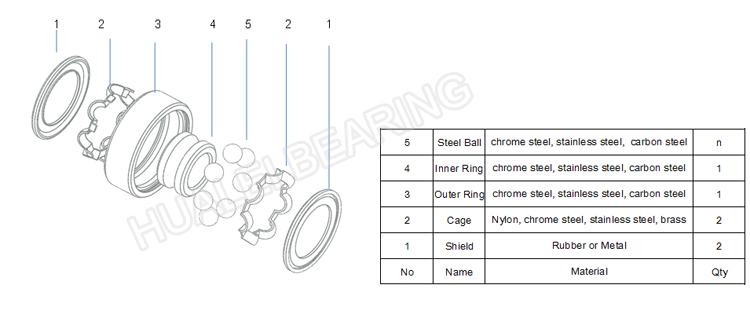 1.Tube Packing+Outer Carton of bearings
2.Single Box+Plastic Bag+Outer Carton of bearings
3.According to customers' requirement

Delivery Details
Generally it is 7 days if the goods are in stock. or it is 15-30 days if the goods are not in stock, it is according to quantity.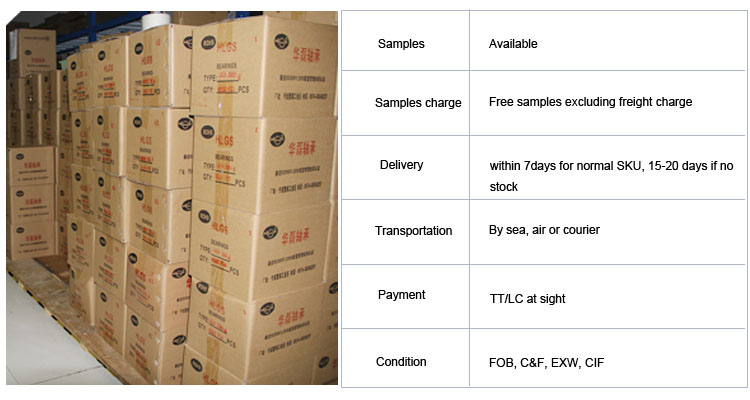 Handling & Storage
1. Bearing must be stored in a clean environment with dry and stable temperature;
2. Carry and handle with care
3. The actual assembly area should be kept free from dust and assembly with clean;
4. Special mold used in assembly is advised
5. It is not advisable to mix oil and greasse or different type lubricants;
6. The fitting forces must not be transmitted via the roling elements;
7. Bearing can't be used in acid, alkali or any chemical gas enviornments